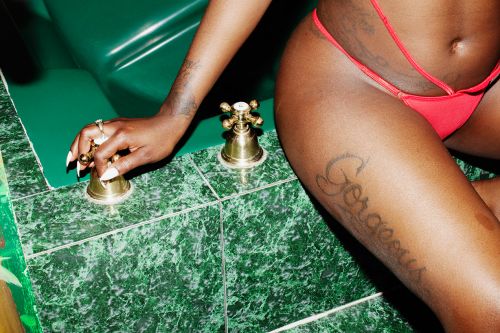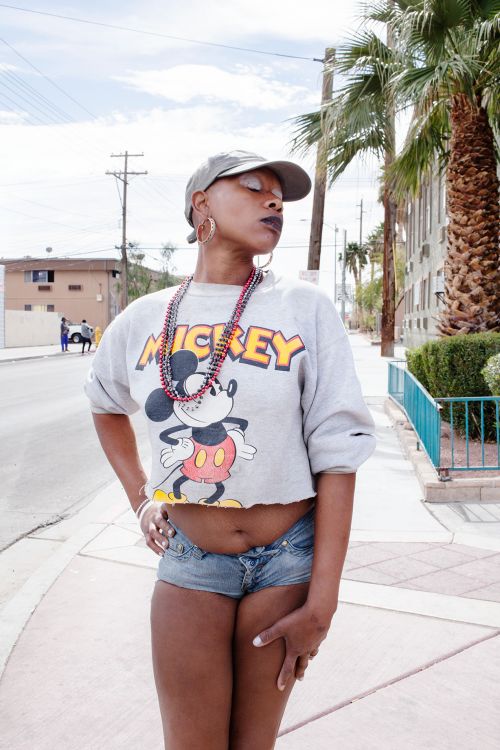 Vegas and She, 2014/15
Las Vegas, located in the Mojave Desert, is a sort of brightly colored parallel universe alongside the rest of America. Bereft of an evolved, urban culture or traditional legacy, it's an agglomeration of settlements, doubling as a gigantic amusement park. In this ambiguous world, Stefanie Moshammer (*1988) spent a few months working on "Vegas and She," a portrait of this art(ificial) city and its inhabitants. It depicts the glaringly garish night-shade world of adult entertainment, strippers, and the twilight zones that exist there.
Her approach was to portray her subjects in a metaphoric way, to represent the atmosphere and mood in the world they live in. For that, Stefanie uses the body and the surroundings to invite a narrative and to model a certain reality, showing how people, interiors and landscapes blend together in a place like Las Vegas. The places she takes her camera to are shiny dream worlds. They take us away from reality and set us adrift somewhere between illusion, desire and fantasy.