The many impressive positions of this year's Fotodoks exhibition Past is Now made the decision not an easy one for the jury, consisting of Michael Biedowicz from ZEITmagazine and the Fotodoks team. The jury was finally convinced by the extensive and sensitive work Here is everything as 22 stars :-) by photographer Merlin Nadj-Torma:
Floods of refugees towards the west, barbed wire barriers on the Hungarian border, thousands of people searching for security and accommodation. What has become highly topical and determined the media during the last weeks and months has already been a living reality for many people for years. Since 2011 photographer Merlin Nadj-Torma has accompanied and documented the refugees at the Serbian-Hungarian border. In illegal camps they often have to hold out for weeks or even months before an occasion arises to cross the last obstacle before reaching the Schengen area. Once arrived their hopes for a better future collide with the harsh reality of Europe.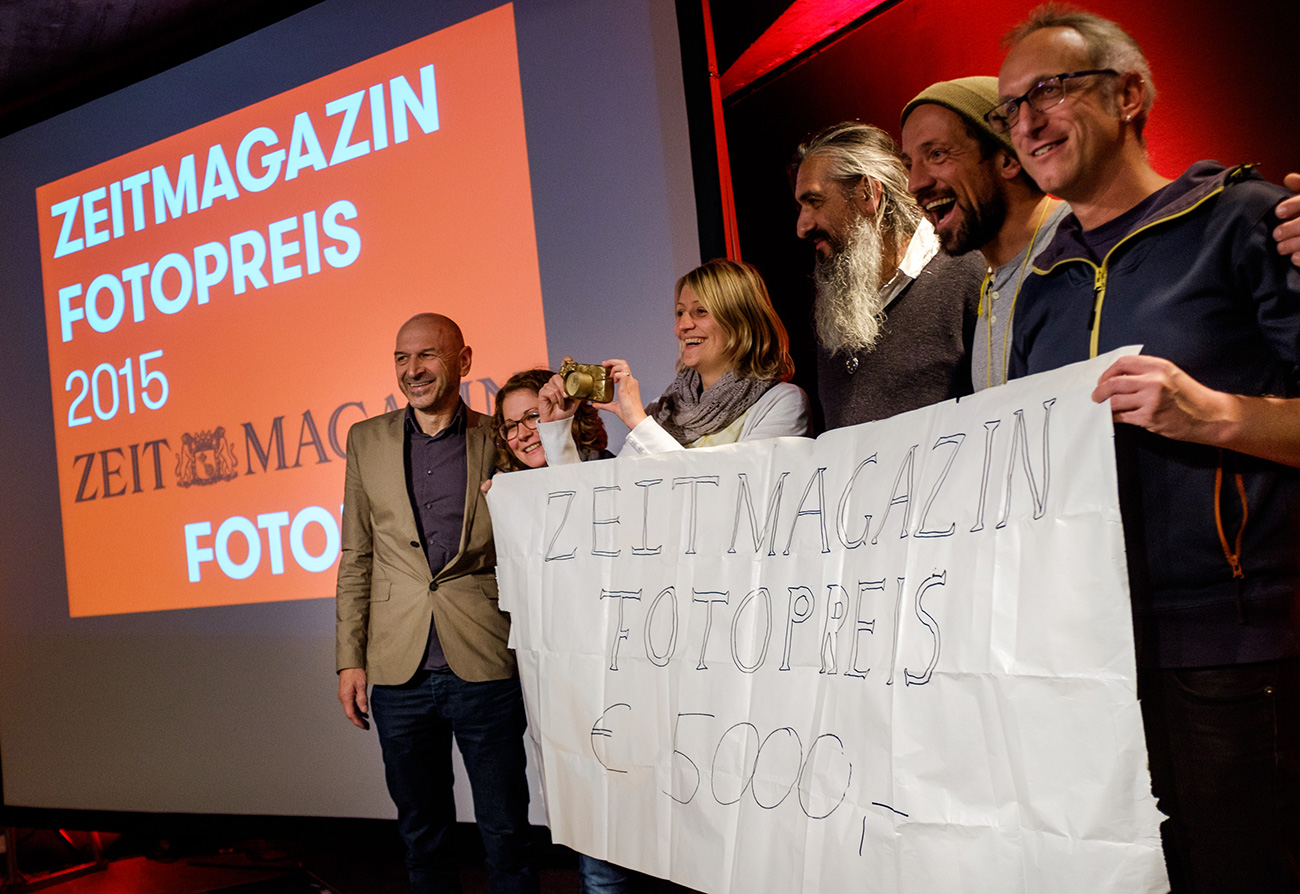 What impressed the jury was the integrity of the photographer's approach and her personal interest in the people, which is coneyed in the images and messages that she exchanges with the refugees. Merlin Nadj-Torma did not choose her subject because of its up-to-dateness, but because she, as a daughter of immigrants who belong to the Hungarian minority in Serbia, is herself affected and touched by it. Her images show the long way of the refugees, the interplay between hope and disillusionment and they make tangible what it means for the individuals to leave their home.
The ZEITmagazine-Photo-Prize is endowed with €5.000 and offers the opportunity to develop and realise a photographic reportage together with the editorial office of ZEITmagazin. Congratulations, Merlin!