During the festival week the audience of the exhibition Past is Now was invited to choose their own favourite out of the 17 presented photographers/works. Most votes went to Tanja Kernweiss for her work about the myth Kurt Cobain:
In the early 1990s, while the Soviet Union disintegrated, the first Iraq War broke out and with the conflict in Yugoslavia war also came back to Europe, a band from the American province wrote the soundtrack for a generation – reaching far beyond the USA. The songs of Nirvana deal with infringement, confusion, and the search for love and recognition – and are now as touching as they were at the time. Twenty years after the suicide of singer Kurt Cobain photographer Tanja Kernweiss traces the myth about the band. She visits the places that have a direct reference to Nirvana or that have been filled with meaning in retrospect. In her images she shows the atmosphere and symbols of that time as well as their echo today.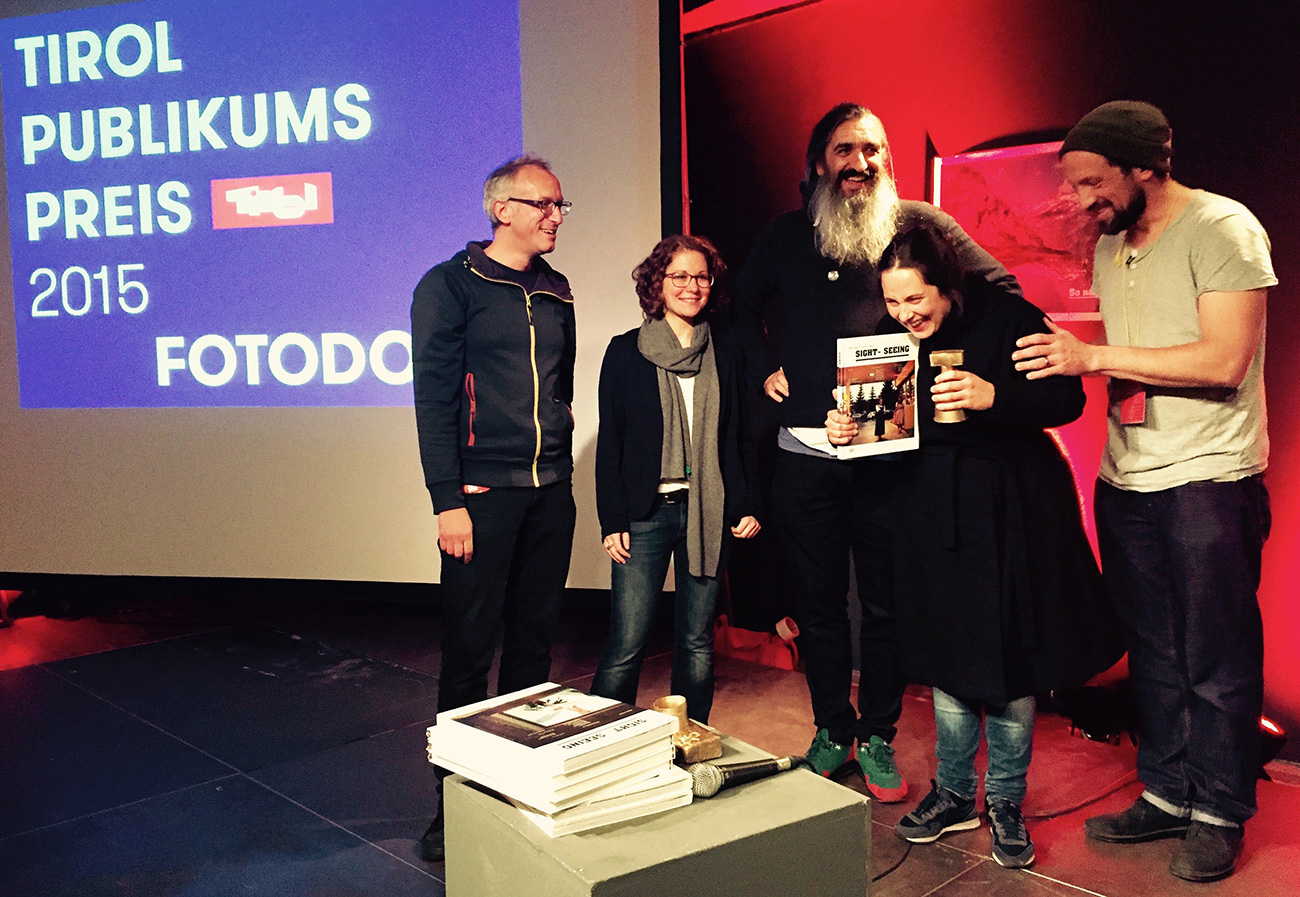 The prize is endowed with €2.500 and donated by Tirol-Werbung, who gained respectful attention for their engagement in the contemporary photography during the last years. Congratulations, Tanja!