← Back to listing
ME:WE
In dialogue with the partner country USA, Fotodoks 2017 dedicated itself to the relation between "Me" and "We" on a personal, political and media level. The connection between the individual and the collective describes a dynamic movement in both directions. If we find a balance, we all can have enough space to develop. But what if not?
Our highlights→

The subject for poster and catalog 2017 (Design: Martin Steiner)

"A Heaven for the Untouchables": photographer Sofia Valiente, director Lasse Barkfors and curator Post Brothers in conversation. (Photo: Maritta Iseler)

23

presentations, talks, movies...

Kristal Bush during the talk "Prison, Patience, Pragmatism and Photography". (Photo: Maximilian von Lachner)

The catalogue, again for free, was soon out of print. (Photo: Viola Maiwald)

Olof Olsson: "Driving The Blues Away". (Photo: Viola Maiwald)

Photo by Mark Steinmetz, who also held a workshop next to his exhitbion at the Amerikahaus.

Hans Herbig presents the Fotodoks-Prize 2017 to Annie Flangan. (Photo: RIchard Heinicke)
Together we are not just more
In all social interaction we inevitably exchange on an interpersonal as well as a political level. With the exhibition ME: WE, Fotodoks drew attention to what connects or separates people, to opposition, diversity and solidarity. The themes of the selected photographers told of the search for security and love, described states of emergency, analyzed political commitment, questioned borders and transgressions. On display were observations of youth culture from the Austrian mountains to New York and essayistic narrative in American tradition. We were deeply impressed by our nearly 20 international guests, such as Sofia Valiente, who researched and occasionally lived in a sex offenders' settlement, or by Kristal Bush, who launched a prison-van sharing project in the US.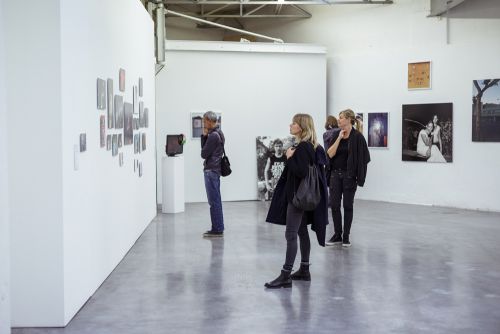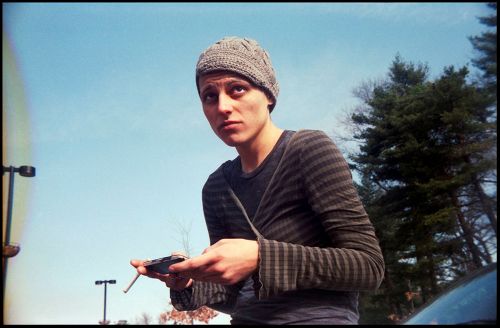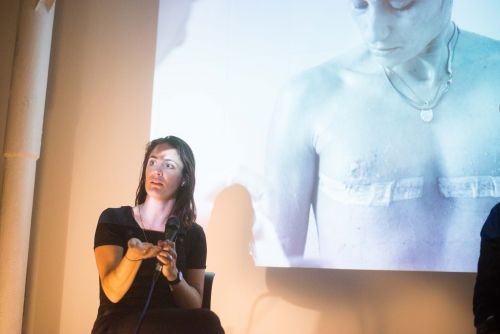 And the winner is...
Behind the light and playful title "We Grew Up With Gum In Our Hair" lies the serious issue of sexual abuse. Annie Flanagan conveys from a personal perspective, penetrating and respectful, the profound consequences of sexual violence and shows what it means for those affected to straighten up again and to get back a life of self worth. Her work convinced with relevance, sensitivity and integrity; the jury was deeply touched and impressed.
Driving the blues away
During the festival days none of our exhibition visitors left the Lothringer13 Halle without participating in our the well-timed supporting program. The festival week was filled with talks and discussions with the exhibiting artists, lectures by Irina Rozovsky, Franz Dobler and Olof Olsson, the films "Stop the Pounding Heart" and "Shadow World". In the context of the partner exhibition at Amerikahaus, Mark Steinmetz inspired everyone with a workshop on site, the autumn sun seduced to a spontaneous book review with Thomas Galler in the yard and occasionally Tim Davis showed up with his guitar and made sure everyone left with a smile.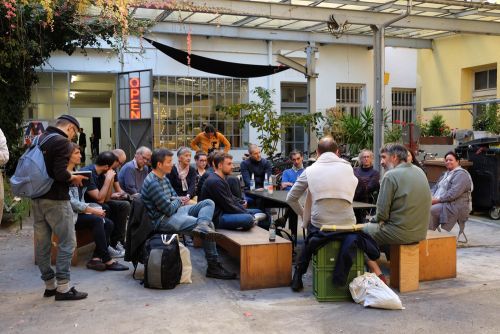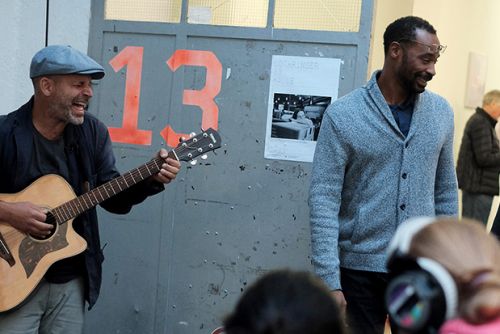 Our Sponsors 2017
A big thank you to all our sponsors and supporters. Without your diverse support Fotodoks would not be possible.