← Back to listing
Der Greif & Adam Broomberg (Broomberg & Chanarin)
"What's GOOD - What's BAD: Image Censorship in the Attention Economy"
"Der Greif" in conversation with Adam Broomberg and other guests
panel moderator: Konstantin Lannert (curator, Munich)
ENGLISH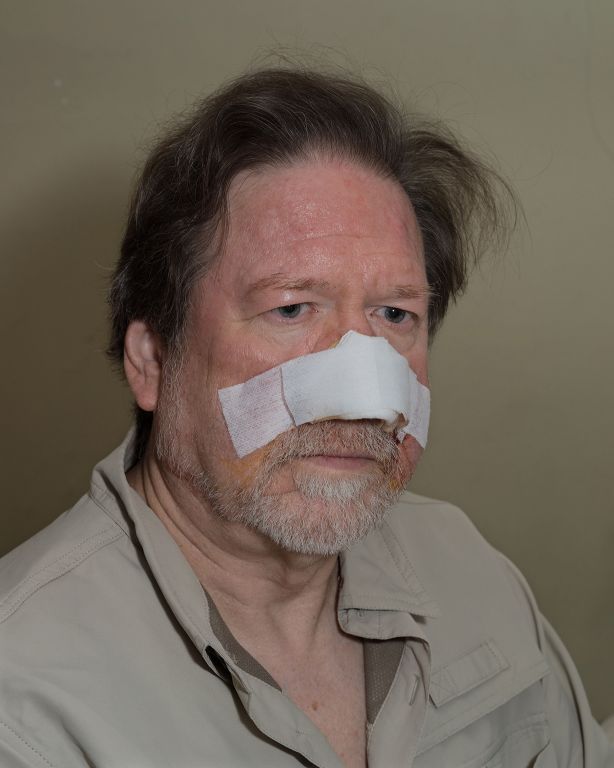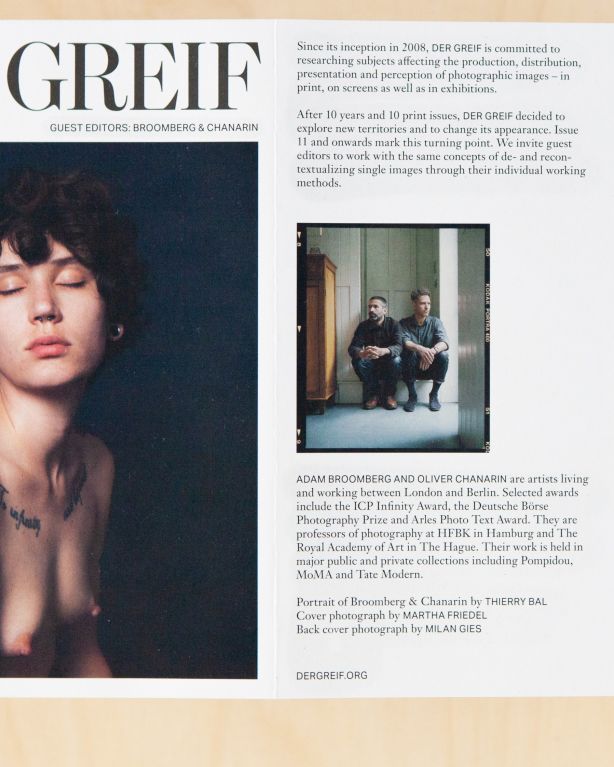 In the context of issue 12, published in July, **Der Greif** together with Adam Broomberg from Broomberg & Chanarin, as well as Munich artists and cultural practitioners and the event's audience will illuminate the pros and cons of (image) censorship on the net. The event during Fotodoks creates a discursive framework for the themes underlying the print edition curated by Broomberg & Chanarin, the exhibition in the FORUM of the Stadtmuseum and the Billboard at Lenbachplatz.
**Adam Broomberg** (*1970) and **Oliver Chanarin** (*1971) are artists living and working between London and Berlin. They are professors of photography at the Hochschule für bildende Künste (HFBK) in Hamburg and teach on the MA Photography & Society programme at The Royal Academy of Art (KABK), The Hague which they co-designed. Together they have had numerous solo exhibitions.
**Konstantin Lannert **(*1986) is a curator at the Münchner Stadtmuseum and also works as a freelance exhibition organizer. His shows were shown last year in Basel, Munich and São Paulo, and from 24.10.2019 the exhibition "Great General Averages" can be admired in the Galerie Jahn und Jahn.