← Back to listing
Christiane Mudra: Christiane Mudra: The state affair NSU and its consequences
GERMAN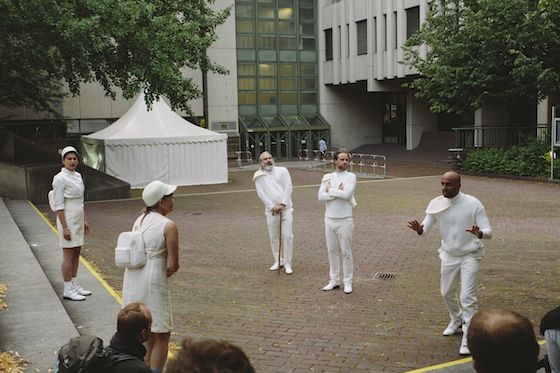 The incomplete workup of the NSU complex and the mild punishments for the active right-wing extremists among the accused were not only a devastating signal. Cover-up and trivialization also contributed to a new escalation of legal terror.
As a director and writer, **Christiane Mudra** has realised a theatre trilogy on right-wing terrorist continuities at original Munich locations and an NSU radio play for Deutschlandradio Kultur. In July 2019, her multimedia play "Kein Kläger" (No Charges) about Nazi lawyers and their post-war careers was premiered.
Since 2013 she has focused her research on right-wing terrorism, reported as a journalist on the NSU trial and the committee of inquiry in the Bundestag and wrote the AfD book "Gäriger Haufen" with Prof. Hajo Funke.