← Back to listing
Shadow World
In conversation with director Johan Grimonprez we will discuss the effects that the global arms trade has on the individual.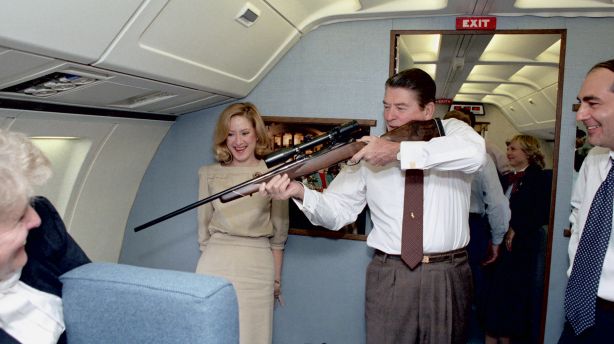 Belgium, Denmark, 2016, Johan Grimonprez, 94 Min.
Directed by Johan Grimonprez and in part based on Andrew Feinstein's globally acclaimed book *The Shadow World: Inside the Global Arms Trade*, the film reveals how the international trade in weapons – with the complicity of governments and intelligence agencies, investigative and prosecutorial bodies, weapons manufacturers, dealers and agents – fosters corruption, determines economic and foreign policies, undermines democracy and creates widespread suffering.
The film reveals the real costs of war, the way the arms trade drives it, how weapons of war are turned against citizens of liberal democracies and how the trade decreases rather than enhances security for us all. In shedding light on how our realities are being constructed, the film offers a way for audiences to see through this horror, in the hopes of creating a better future.