← Back to listing
Und nun zum Wetter: 100 Jahre Weltgeschichte im Liveticker
A reading by the 11 FREUNDE-authors Dirk Gieselmann and Fabian Jonas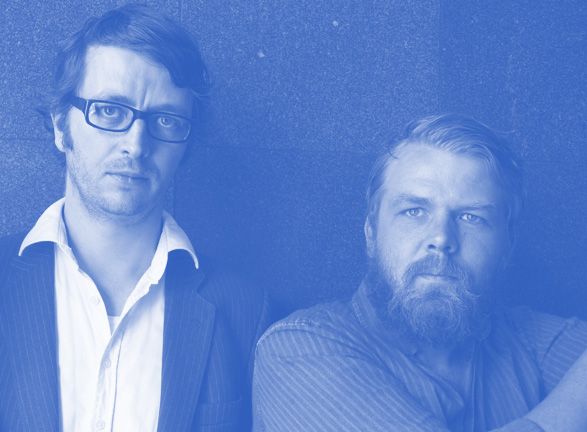 The authors Dirk Gieselmann, Fabian Jonas and Lucas Vogelsang, founders of the 11 FREUNDE-Liveticker, leave the worn out path of historical writing and show humor, quickness and eloquence by comparing even Goebbels to Goebbels, letting Elvis Presley live on as his own imitator – and explaining why it always rains in Wuppertal.
'It is Comedy Journalism which is effective through its quickness. Maybe a new journalistic form will be born here.' (the Jury of the Henri-Nannen Prize)
Dirk Gieselmann
was born in 1978 in Diepholz near Bremen. He studied Philosophy, Literature and Languages in Hanover and worked as a rescue worker, furniture packer, reader and freelance author before he became an editor of the football magazine 11 FREUNDE in 2006. He writes for Tagesspiegel, DUMMY und ZEIT online, among others. He likes to take walks in his leisure time.
Fabian Jonas
was born in Kaufbeuren in Allgäu in 1978. He studied German, Politics and Philosophy in Berlin and Paris and worked after his graduation in 2006 as a barman, nightwatchman and lector. He writes in addition for different genres and for the football magazine 11 FREUNDE, where he began a traineeship in 2009. Since 2011 he is the freelance copy editor of 11 FREUNDE and a freelance author and lector for various magazines and publishers in Germany and abroad.
Together Gieselmann and Jonas won the Henri-Nannen Prize for 11 FREUNDE-Liveticker and also the Grimme Online Award.