← Back to listing
Fotodoks 2015 - Past is Now
Opening of the Fotodoks Festival and the exhibition Past is Now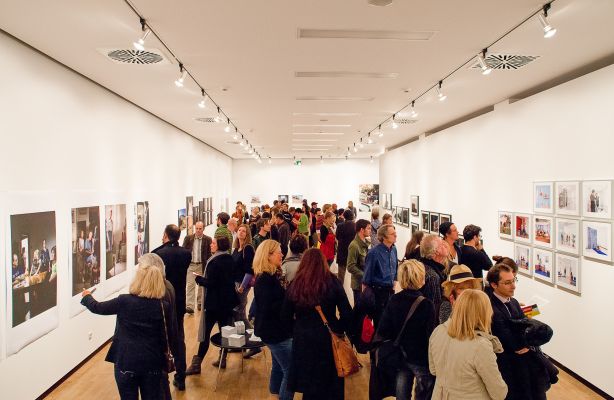 In dialogue with the partner region Ex-Yugoslavia (Bosnia and Herzegovina, Croatia, Kosovo, Macedonia, Montenegro, Serbia and Slovenia) Fotodoks 2015 explores both the current state and the potential of yesterday in today. The documentary positions of this year's exhibition find various ways to explore the theme the Past is Now: They work with existing archives or create new ones; they go on a search for historical traces and reflect upon cultural stereotypes and musical myths; they look back on 25 years of German reunification and the 20 years since the Dayton-Peace-Agreement, which ended the war in Bosnia and Herzegovina. During the festival week an extensive program with lectures, panel discussions, screenings and workshops is being offered.
Welcome address by
Dr. Hans-Georg Küppers, Kulturreferent der Landeshauptstadt München
Dr. Isabella Fehle, Direktorin des Münchner Stadtmuseums
Introduction by
Sophia Greiff, Fotodoks
Presentation of the ZeitMagazine Photo Prize by
Michael Biedowicz, ZeitMagazine
Afterwards celebration at the Stadtmuseum foyer!