About us
FOTODOKS is organised and carried out as an independent festival by a curatorial collective of photographers who strive to turn the festival into a special and exciting event every two years with great enthusiasm and idealism.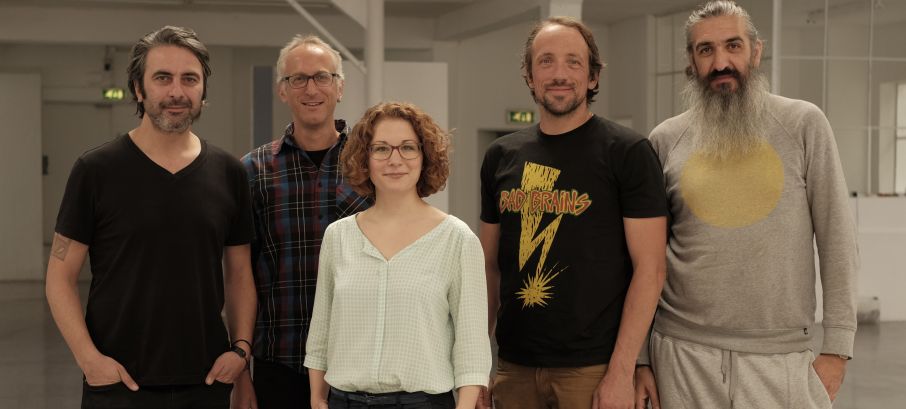 Meet the founding dogs
Curator and Author

Sophia Greiff

Sophia (*1982) is a freelance curator and photographer. From 2011 to 2013 she was a scholarship holder in the program Museum Curators for Photography of the Alfried Krupp von Bohlen und Halbach Foundation and joined Fotodoks while working at the Munich City Museum in 2011. In 2014 and 2015 she took over the organizational management of the festival. Since 2016, Sophia has been a research assistant in the photojournalism and documentary photography course at the Hanover University of Applied Sciences and Arts, writing her dissertation and supporting the new Fotodoks team in an advisory capacity.
sophia@fotodoks.de

Photographer

Hans Herbig

Hans (*1973) came to photography via skateboarding and snowboarding. He was co-founder of Pleasure Snowboard magazine and its picture editor, until he joined the magazine Onboard as picture editor-in-chief. His special passion for mountain worlds - he is UIMLA International Mountain Leader -, sports and landscapes characterizes his photography. Hans initiated the Fotodoks Festival together with Robert Pupeter in 2008 in Bad Aibling.
hans@fotodoks.de

Photographer

Jörg Koopmann

Jörg (*1968) 1993 Diploma in photo design, until 1996 photographer at Lenbachhaus. Since 1997 self-employed and mainly working in the field of reportage/portrait. 2001 Photography Award of the City of Munich. Co-founder of the photo forum glossy. 2009 start of the book with a beard publishing house. In 2010 he was co-initiator of the Sight-_seeing project in Tyrol. From 2014 to 2020 he is curator and director of the exhibition hall Lothringer13. Lives in Munich and Copenhagen and works closely with Lene Harbo Pedersen on art and photo projects. Jörg has been co-organizer of the Fotodoks Festival since 2009 and was still involved as consultant for the new Fotodoks team for 2019.
j@joergkoopmann.com

Photographer

Robert Pupeter

Robert (*1971) has been working for many years as a photographer in the fields of reportage and portrait photography. He also works on freelance projects dealing with the perception of landscape and the relationship between man and space. He is co-initiator of exhibition projects such as Gruppenzwang, Kurzstrecke, socio-cultural platforms such as hofHaus Weicht and founded the Fotodoks Festival together with Hans Herbig in 2008.
robert@fotodoks.de

Photographer

Armin Smailovic

Armin (*1968) studied at the Bavarian State School for Photography in Munich. He had his first job during the war in Croatia 1991-93. Since then, he is deeply involved with post-conflict societies and political issues. In the early years Michael Schmidt was his mentor and brought him to author photography. His reportage and portrait photographs were awarded among others, in 2014 with the Hansel Mieth Award and the Award of the City of Munich. 2009 Armin won the Fotodoks Prize and went straight into the organization of the festival.
A warm thank you
Each year many supporters, partners, and volunteers, enthusiastics about photography, are helping with their initiative to make it possible to invite the international photography community to Munich for FOTODOKS.
Our deepest thanks go to everyone, who has been and is contributing with their engagement to make FOTODOKS an indispensable event in the calendar of photography: Christian Albrecht, Anna Baumann, Diana Ebster, Iris Fellner, Irene Graef, Nicolas Greiff, Maritta Iseler, Philipp Klak, Joseph Köttl, Martin Kompatscher, Marcus Lange, Eva Leitolf, Reiner Löschinger, Tilman v. Mengershausen, Christian Oettinger, Reinhold Pelz, Dr. Ulrich Pohlmann, Bärbel Praun, Dominik Raab, Julia Richter, Martin Steiner, Theo Thönessen, Joachim Ziemer and many more.